May
2
Wed
Personal Branding: Succeed in the Job Market

@ pariSoma Innovation Loft
May 2 @ 12:30 pm – 1:30 pm
Personal Branding Strategy Workshop
Today's job market is demanding professionals to portray themselves differently. Now more than ever, it is important that you treat your career like a business: you are the product you are selling! So come to this class to transform your career through Personal Branding.
In this power packed workshop learn the success tools savvy professionals use to attract and create job opportunities. I will share insider information to help you learn to:
Identify your Personal Positioning

Use Proven Social Media Techniques that Work

Attract Hiring Managers, Recruiters and Head Hunters

Use the Top 5 Career Branding Tools
Workshop is hosted by: 

Early Bird discounts available!  Click here for more information.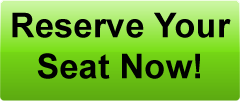 Jun
20
Wed
Personal Branding Strategy Workshop Webinar
Jun 20 @ 12:00 pm – 1:30 pm
The world of careers is changing!
Now more than ever, it's important that you treat your career like a Business! Executives have long understood "Individualism" and "Self-Promotion" is the key to career success.
 
Today is the day to transform your potential and accelerate your career trajectory through personal branding!
In this power workshop learn latest tools professionals use to manage, create and attract career opportunities!
Get insider information and gain clarity on:
Personal Branding – discover the keys to defining yourself and promotion for your career
Extract, Express and Exude Your Brand – create, promote and protect your brand
Branding in the Digital Space – learn the top social media platforms and apps for branding
Create Brand Recognition – realize how to attract and engage your audience
Maintain Your Brand – use the top 5 career branding tools every professional needs
*Bonus – Top 10 2012 Branding Trends Handout*