Social Media is the most effective and efficient way to showcase your personal brand via the digital world. Whether you're looking for corporate opportunities, ways to grow your business or just would like to better brand your expertise, social media is the best outlet to reach the masses. OTM's coaching is for those who want to increase their personal knowledge, grow deeper and richer networks and launch successful social media campaigns to increase their personal brand presence. Social Media Coaching can be delivered in the following formats and all coaching sessions come with learning guides to help enhance your learning experience.
Private Coaching
Group Coaching
Via Skype & Screen Sharing
Webinar Training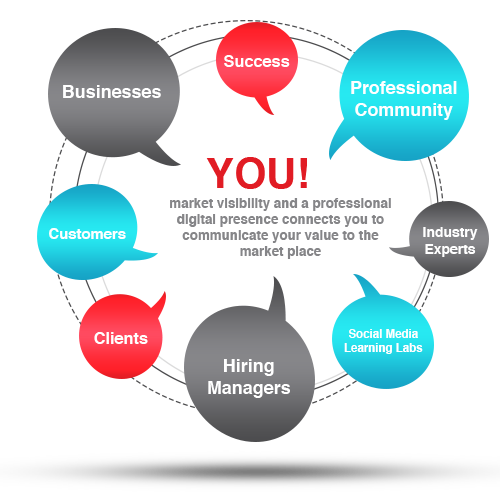 Social Media Coaching is Ideal For:
Job Seekers: Did you know that a majority of companies use social media to recruit new hires? If you don't have a social media presence you're missing out on valuable job opportunities. Our coaching will help you identify the benefits of social media platforms and how to create that professional online image.
Business Owners: In this technological world your social media presence, along with your website, are your company's virtual storefront. How will customers find you if they can't find you on the internet? We'll help you create a compelling social media presence to drive traffic to your business and develop loyal customer relationships.
Corporate Professionals: Are you looking to advance in your career? A strategic approach to using social media can help. Platforms like LinkedIn, Twitter, and Facebook can help you expand your network and give you a chance to establish or promote yourself as an expert in your field. We'll help you devise a social media plan to create an engaging online brand to achieve your professional goals.
Visit our Social Media Learning Labs below to learn more about our hand-on-learning packages.
Social Media Learning Labs
---
---
I've had the pleasure of working with Vaneese and am absolutely amazed at how knowledgeable she is in career management, social media and personal branding. Anyone who is looking to advance their career, whether internally at the company they're in or when looking for a new job needs to work with Vaneese! She will help you immensely! Valerie C.
I had the pleasure of taking two social media networking seminars from Vaneese. Her presentations were exceptional. Both seminars were clear and concise. She set the foundation during the first hour with definitions and current trends. Her seamless transition into demonstrating the information discussed in the first half really drove the points home. She provided take-aways all throughout her presentation. I learned more from Vaneese in three hours than I had in two other all day seminars. Spending time with Vaneese is time well spent. "Stay on point, on task, on the move!" Vaneese's motto clearly describes the way she performs. She rocks!
Kathryn L.
It is my pleasure to recommend Vaneese Johnson, Founder of OnTheMove Careers, as a Social Media Trainer. Vaneese is an exceptional Trainer whose presentations are well-prepared, comprehensive and reflect Vaneese's commitment to share her knowledge and expertise with her audience. Vaneese is a 'subject matter expert' in a multitude of specialties but particularly the application of social media to small businesses. Recently I participated in a workshop presented by Vaneese to a group of Career Coaches and Job Search Strategists. Vaneese stayed well-beyond the scheduled end time to ensure everyone understood the material covered and to answer any and all questions. Vaneese is vivacious, knowledgeable, professional, an inspiration to her 'students' and colleagues, and a joy to know. I highly recommend Vaneese as a Trainer, Speaker and Presenter. Marcia H.
I attended Vaneese's LinkedIn, Facebook, Twitter, and Social Media classes and was amazed at the wealth of information that she had in this subject matter. She presented the content in an organized, manageable, and personable way, making the learning fun and the content less intimidating. I now feel like I have a thorough understanding of these social media tools and am ready to use the information to build my web presence and to look for a career that fits my passion. Linda Y.