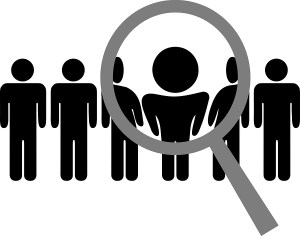 Hiring a recruiter is definitely something that can be advantageous if you are currently job hunting. If you are a mid-level career professional, a recruiter might be of particular interest to you to help you navigate the way we currently do job hunting and networking. Imagine that finding a new job is like navigating a ship and a good recruiter is your loyal first mate that can help you make the best decisions and lead you to your buried treasure or in your case a new job!
There are questions you should be asking yourself and asking your recruiter when trying to find the perfect recruiter.
Does the recruiter get you or understand your needs? I am sure you have had that feeling when you just connect with someone and they understand who are. Usually these people can intuitively understand what you need or they have thoroughly prepared what they want to do to help you. Look for that connection because this is a good indicator that a perspective recruiter will in fact be able to help you find the perfect new job.
Ask about the recruiter's specialty. Hiring a jack of all trades to help you with your job search might not be the best decision. There are independent recruiters and recruiting firms that specialize in one specific industry. Find out if your perspective recruiter does in fact specialize. If they don't specialize in your field be sure to ask them if they know someone who does. You want to make sure you are getting the best possible help to make job hunting easier.
Be sure you know which methods they use to find potential employers. Does the recruiter use the latest technology and common sense techniques? Does the recruiter have a large and established network? Knowing this in advance will give you an indicator of whether or not a recruiter is in fact going to be effective. You might not want to work with someone who uses outdated techniques or doesn't know how to mix the old with the new.
Take a look at their website. I wouldn't suggest ruling out someone because they don't have a website. Some people are just old-school and are really quite effective with old school techniques. That being said, if they don't have a website and you feel uncomfortable working with them then move on. If they have a website, be sure to take a look at it in advance so that you can come up with more questions to ask them before working with them. This can also give you an initial impression of the recruiter and answer any general questions you have.
Your recruiter should help you with some very specific things while you are job hunting as well. It is a good idea to know what contacts they already have in their database and whether or not they already have some job leads for you to consider. A good recruiter will help you prepare for your interview as well. They might very well know something about the person who will be conducting the interview and can give you an idea of the questions they might ask you in advance. At the very least, a good recruiter will be able to provide the contact information of the interviewer so that you can learn more about them by looking them up on Google, the company website, or LinkedIn.Do your research ahead of time and ask your recruiter any questions you have so that you can prepare as much as possible.
There is no need to job hunt alone. If you are a mid-level career professional then job hunting might seem a lot more scary than it really is. Don't be intimidated. Find someone to help you navigate everything from job hunting to using social media in addition to more traditional methods such as networking. The right recruiter can be the difference between having a relatively peaceful job hunt to having a more stressful or uneasy job hunting experience.

The Career Reinvention Coach
p.s. Sign Up Today for more FREE Career Reinvention Strategies!